Well, I gave up on the Daily Kos several years back, because Marcos said that he didn't believe street demonstrations were relevant. Shit, we had our heads beaten in back in the 60's and tear gassed to death, not to mention Ohio State. Those demonstrations were pretty fucking relevant to us, and they did have a positive outcome on society as a whole and our final exit from Vietnam.

So, I guess if he didn't think our demonstrations were relevant, I guess that he doesn't think the Weatherunderground was relevant. Oh Marcos, you don't need a weatherman to tell which way the wind blows.

Later, I find out that Markos had banned several people for imploring for a state of Palestine and PEACE.I guess he figures the Palestinians aren't relevant.

Check this out:

Jewish-American Peace Activist Banned from DailyKos

And more: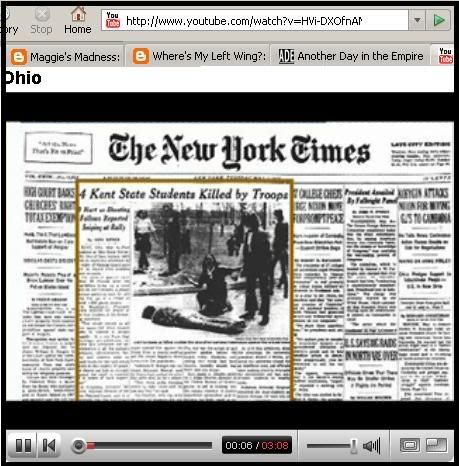 And more:
Two More Peace Activists Banned from DailyKos
Next, he banned Cindy Sheehan for announcing she would run against Nancy Pelosi, because Pelosi japped out and did not pursue impeachment, I assume he also doesn't think impeachment is relevant.
Then, I tried going over to Atrios, but noone would talk to me, they are all Daily Kos fans, and many of them defend Hillary and they put down The Salon, I love the Salon.
Now, this. This one takes the cake:
And he would have "no problem working for them" again? Marcos, you're a whimp, get fucked. And what kind of a name is Markos anyway, what a punk name. Someone needs to kick your ass.
Heh, see you guys later, everyone take care out there.
Goodnight, from Baja California
Labels: DAILY KOS AND THE CIA