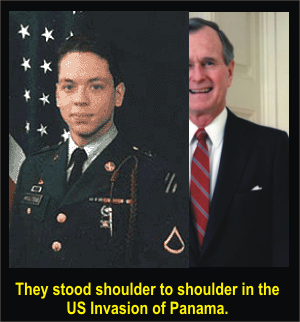 "Markos Moulitsas Zúñiga's "Family Businesses," Have Received Millions of Dollars from the US Government."

Cross-posted at The Truth About Kos Blog, BlueMassGroup and MyLeftWing

Stunning new details about the life and family of Markos Alberto Moulitsas Zúñiga (DailyKos) cast doubt on everything he has said about himself and on his motives for wanting to lead the Democratic Party. Those who have read the articles available in Google about Moulitsas may have noted that none of those articles mention even one member of Markos Moulitsas' family by name, even as they proclaim him to be influential in the leadership of the Democratic Party, helping to choose our elected officials.

Last week we learned, thanks to a diary by Stu Piddy, that Markos spent six months in the employ of the US Central Intelligence Agency. Now, fresh research reveals that Markos Alberto Moulitsas is NOT an immigrant and his "humble" Salvadoran family is actually connected to filthy rich international hotel, casino and cruise ship conglomerate and international industrial polluter of grey whale spawning grounds in Baja Mexico.
However, before going into that evidence, let's review what Markos Alberto Moulitsas Zúñiga has told the public about himself, before contrasting that story with the results of new and independent research through Spanish-language websites, confirmed with English language links. Far from being an independent critic of the US Government,
Markos "family business"
has received millions of dollars from the US Government.
Mr. Moulitsas has taken great pains to present himself publicly as a man from humble immigrant roots whose every participation in rightist movements was compelled by his family's humble economic background. He must have learned in law school that they best way to convince people of group of facts is to create a convincing narrative based on a well-loved theme, like the "rags to riches" story.

This story clearly serves as part of Markos' attraction to his followers and the public. However, it is impossible to square what Markos Moulitsas Zúñiga has said publicly about himself and his family with the facts one learns when actually doing some research about them. Articles about him in the mainstream media have been written by Mr. Moulitsas himself or based on interviews with Mr. Moulitsas. But they have been lacking in the basic research that would have added additional facts that disproved much of what Markos Moulitsas has said about his background and his motives. They have also failed to use information available on the Internet in Spanish that would have cast doubt on Mr. Moulitsas claims.

Mr. Moulitsas told La Prensa Gráfica a newspaper in El Salvador, that "En el mundo antes de internet, alguien como yo nunca hubiera tenido ese nivel de éxito. No tengo dinero. No vengo de familia famosa o poderosa. Era inmigrante en Estados Unidos (...)" "In the pre-Internet world, someone like me could never have been successful. I don't have money. I don't come from a famous or powerful family. I was an immigrant to the United States."
In fact, it seems that none of that may be true. Since Mr. Moulitsas was
born in the United States,
he has always been a citizen and could only have been metaphorically an immigrant. But, as a matter of law, his claim to be an immigrant himself
is simply untrue.
.
From articles in the Washington Monthly, the San Francisco Gate, La Prensa Gráfica, Wikipedia and the Alumni Quarterly of Boston University, " Bostonia", we learn that Markos Moulitsas is, "a 34-year-old Californian whom nobody had heard of until three years ago."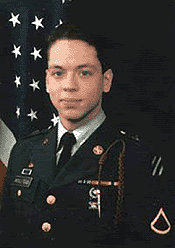 Moulitsas, "managing operations and logistics" for the US Government.
A US citizen, "Moulitsas was born in Chicago on
September 11,
1971, exactly thirty years before the World Trade Center Towers were destroyed. His family moved to El Salvador, his mother's native country, when he was three . . . The family fled back to Chicago when Moulitsas was nine, and he became a fanatical supporter of Ronald Reagan (who backed El Salvador's government as part of his anti-Communist strategy), even working as a Republican party precinct captain in high school . . . At 17, he enlisted in the Army . . . Moulitsas voted for Bush Sr. in 1992. Three months later, he became a Democrat."
Guernicamag.com
According to Bostonia, the "Alumni Quarterly of Boston University," Moulitsas "majored in philosophy, political science, and journalism at Northern Illinois University, then headed straight for law school at BU, where he started his first blog." Moulitsas graduated from Boston University Law School in 1999. Bostonia

Markos Moultisas was born September 11, 1971. Wikipedia From the January 2006 Washington Monthly by Benjamin Wallace-Wells, we learn that

Moulitsas was born in Chicago to a middle class, ethnically-Greek family from El Salvador (his uncle, an architect, had briefly been that country's education minister). The family moved back to El Salvador when Moulitsas was four and was on the right-wing side of the Cold War proxy fight there. But as that war's intrusions became unbearable--Moulitsas talks about stepping over dead bodies--the family returned to Chicago, where he grew up, in his own words, "a loudmouthed nerd."


However, Moulitsas claimed improbably in an interview, "Sometimes it's easy to forget how far I've come. I was an immigrant from a working-class family. I didn't have "connections" to tap into. I didn't even speak English. Yet I always knew that in this country, such obstacles could be overcome." Forbes Magazine Could Markos really have reached the age of four in Chicago and not learned to speak English?




After high school, Moulitsas, then a Reagan Republican thanks largely to the White House's support of the Salvadoran government, spent four years as an army artillery scout, mainly in Germany. He had begun to gravitate leftwards while in the military--its diversity had incubated in him a kind of nascent identity politics liberalism--and when he was discharged and enrolled at Northern Illinois University, he became active in campus politics, writing a column for the school paper and helping to lead the college's Hispanic student group. After he graduated, he took another degree, from Boston University's law school, and then, in 1998, moved out to San Francisco to try his luck in Silicon Valley. . Washington Monthly
In an article at The America Prospect, Markos endeavors to explain why he joined joined in Army while Republican George H.W. Bush was president, back in 1989: "I was a teenager. But at 17, I needed parental approval to enlist, a battle I eventually won. Six weeks shy of my 18th birthday, I reported to Fort Sill, Oklahoma, to train as an MLRS/LANCE Operations/Fire Direction Specialist, managing operations and logistics for a missile platoon."
The American Prospect.
In spite of having supported Republican presidents Ronald Reagan and President George H. W. Bush in the past, Moulitsas has packaged himself as a "progressive" more recently by attacking the Democratic Leadership Council and certain selected candidates associated with the DLC, like Hillary Rodham Clinton and Harold Ford. Washington Monthly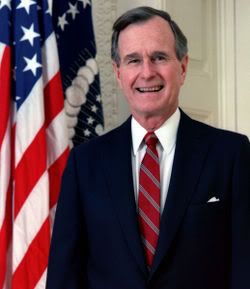 In an article at the American Prospect last year, Markos said, "I was also a Republican. As a 17-year-old precinct captain in 1988, not even old enough to vote, I helped deliver one of the district's best precinct performances for Henry Hyde. I had a framed picture of me with George H. W. Bush . . . I voted for Bush in 1992, but that was the last time I voted Republican." The Soldier in Me. US President George H.W. Bush invaded Panama in December 1989, and Mr. Moulitsas must have supported that invasion, because tells us that he joined the US Army at that time AND Moulitsas voted again for Bush in 1992, after the invasion of Panama and against the election of Democratic President William Jefferson Clinton.

Not surprisingly, Moultisas said last year of Bill Clinton's wife Hillary, "Hillary Clinton has a few problems if she wants to secure the 2008 Democratic presidential nomination. She is a leader who fails to lead. She does not appear electable. But most of all, Hillary has a Bill Clinton problem," said Moulitsas. But Moulitsas also worked on the election campaign of Republican Representative Henry Hyde, who was the US House's chief manager of the impeachment case against President William Jefferson Clinton in 1999. After supporting the Republicans during the Clinton impeachment case, it would certainly represent a turn-about if Moulitsas supported a Clinton in 2008.

In an October 2006 article for the conservative Libertarian Cato Institute, a article that Moulitsas apparently thought no progressives would bother to read, Moulitsas confessed that he has always been much more conservative than the Democratic Leadership Council and has, in fact, supported Republicans instead of supporting Democrats. "It was my fealty to the notion of personal liberty that made me a Republican when I came of age in the 1980s," he says in that article. Markos says, incredibly that he was a Republican because he supported states' rights. "We can fondly look back to a time when Republicans spoke a good game on libertarian issues. They professed fealty to state rights, spoke of shrinking the government, preserving individual liberty, and embracing fiscal responsibility." The Case for the Libertarian Democrat.

Prominent supporters of "states rights" have included segregationist presidential candidate Strom Thurmond and George Wallace, George Wallace, the Alabama governor who famously declared in his inaugural address, "Segregation now! Segregation tomorrow! Segregation forever!", and later remarked that he should have said, "States' rights now! States' rights tomorrow! States' rights forever!" Wikipedia. Ronald Reagan, whom Markos supported, also advocated "states rights" and opposed virtually all enforcement of civil rights laws.

[P]roslavery forces are usually identified with a strong states' rights position . . . Ultimately the proslavery states used states' rights doctrines to justify their secession. Bartleby.Com
In spite of being part Salvadoran, Moulitsas DailyKos site has virtually no Latino participation and has been criticized for having just 2.5% Black participation in a Democratic Party where 20% of Democratic Convention delegates are Black. Some Blacks have angrily observed that there were more Blacks as a percentage of delegates at the last Republican National Convention than at the last YearlyKos Convention.
But these of Moulitsas' inconsistencies have not troubled America's progressives very much because they have believed that only minorities were disadavantaged by these of Moulitsas' political inconsistencies and hypocracies.

Last week, by listening to a recording of a speech Moulitsas gave at the Commonwealth Club, it was discovered that Moulitsas spent six months training with the US Central Intelligence Agency in 2001. He has not denied that he received financial compensation for his activities and, in fact, he claims that he attempted to join the CIA because he was "underemployed, unemployed."

Having given so many speeches about his background and written so many articles about his political path to his current beliefs, one wonders why Moulitsas never mentioned before now his work for the CIA. Although Moulitas' biography at DailyKos includes links to 24 songs he has written and sung, it still today does not yet include any reference whatsoever to the six months he now admits that he spent working with the US Central Intelligence Agency in 2001. This information would seem more relevant in the resume of a "political leftist" or progressive than a list of the songs he has sung.
"Some of Markos Moulitsas' "family business" related projects depends directly upon funding from the US Government."
However, Moulitsas failure to tell the whole truth about those facts pale in comparison to the massive laundering of the truth about his the wealth and connections of his Salvadoran family. Mr. Moulitsas presents himself publicly as a member of a poor family from El Salvador that fled to the United States from the Salvadoran Civil War in 1980 in a "in a rickety old station wagon." "My parents had little, but they sacrificed to give their two children the best," he says in a March 2007 article for Forbes Magazine.

In fact, Markos Moulitsas comes from a very, very wealthy family that lives in a very, very poor country, El Salvador. According to Moulitsas wedding website, "The Suites Jaltepeque is our family-owned hotel on El Salvador's Costa del Sol -- the largest uninterrupted beach in Central America." In 2006, Moulitsas told the San Francisco Chronicle that his mother had "returned to El Salvador several years ago to run a hotel after her husband died."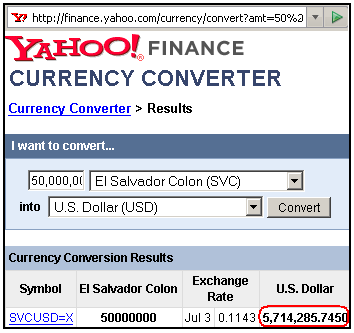 Not a small hotel, the Suites Japultapeque is cited as the recipient of five million dollars in foreign investments between 1997 and 2000. " Otro ejemplo de inversión es la Suites Jaltepeque con un monto de ¢50, 000,000.00.

Meanwhile,

"The World Bank reports that in 2001 per capita household consumption (in constant 1995 US dollars) was $1,494. Household consumption includes expenditures of individuals, households, and nongovernmental organizations on goods and services, excluding purchases of dwellings. It was estimated that for the same period private consumption declined at an annual rate of 2%. The richest 10% of the population accounted for approximately 39.5% of household consumption and the poorest 10% approximately 1.2%. It was estimated that in 1999 about 48% of the population had incomes below the poverty line." NationsEncyclopedia
"According to the United Nations, in 2000 remittances from citizens working abroad totaled $1.751 billion or about $279 per capita and accounted for approximately 13.3% of GDP. Worker remittances in 2001 totaled $1.911 billion. Foreign aid receipts amounted to about $27 per capita and accounted for approximately 2% of the gross national income (GNI).
NationsEncyclopedia
Compare that poverty to the oppulence of Markos' Zúñiga family: According to Moulitsas'
online wedding album,
when Markos Moulisas got married on November 24, 2000, he celebrated his honeymoon at the Japultepec Suites Hotel in El Salvador. "The Suites Jaltepeque is our family-owned hotel on El Salvador's Costa del Sol -- the largest uninterrupted beach in Central America." Far from a "mom and pop" family business, the website of the hotel says,
Nuestra privilegiada ubicación forma parte del más exitoso desarrollo turístico y habitacional de playa en la Costa del Sol, donde nuestro hotel Suites Jaltepeque ha operado exitosamente desde hace más de 10 años. Translated: "Our exclusive location forms part of the most successful tourist beach and residence development on the Sun Coast, where [our] Suites Jaltepeque Hotel has operated successfully for over ten years." El Salvador.Com/Advertisements/Jewelof the Pacific
Another advertisement for the "family business" says,
Located on the Costa de Sol, "La Costa del Sol, just about an hour from the city, this is one of Central America's loveliest Pacific Ocean beaches. On the other side of the beach road is the Jaltepeque estuary. A nice ocean-side resort is the all-inclusive Hotel Suites Jaltepeque, with rates starting at US$140 for one or US$91 per-person double." FindArticles.Com
Keep in mind that the minimum
daily rate
at the Zúñiga "family" hotel is equal to 10% (one tenth) of the
YEARLY
per capital household consumption of Salvadoran families overall.
NationsEncyclopedia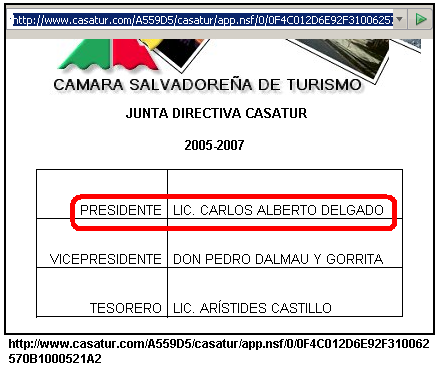 However, Carlos Alberto Delgado Zúñiga, the "family" member listed in government records as "manager" of the hotel, is not merely a local hotelier. In fact, Carlos Alberto Delgado Zuniga is the president of the "Junta Directiva" of the CÁMARA SALVADOREÑA DE TURISMO, the national tourism board that promotes tourism and tourism policy throughout the nation of El Salvador. He is the "vocal" (spokesman) and member of the "Junta Directiva" of the "Sistema de Integración de Centroamerica" (System for Integration of Central America). The "Who We Are" section of the website makes the national goals of the "Junta" clear:

"Nuestra visión en hacer del turismo el sector más importante de la economía nacional, como el primer generador de ingresos por divisas y posesionar a El Salvador como un destino turístico de clase mundial y líder a nivel regional."


Translated: Our vision is to make tourism the most important sector of the national economy, as the foremost generator of income and profits, and to make El Salvador a world-class tourist destination and a regional leader. Casatur.Com
The two internet addresses listed for the Association of Salvadoran Hotels are the internet addresses of the Japultepeque Suites Hotel, the Markos Moulitsas "family business": gerencia@jaltepeque.com suitesjaltepeque@telesal.net
And yet Moulitsas has said, incredibly,
"I don't have money. I don't come from a famous or powerful family."
How can that be anything but flatly untrue? Certainly, in poor El Salvador, a family that owns a hotel group, charges $140.00 USD per night for a hotel room, and whose "manager" is president of the Junta of the Salvadoran National Tourism Board would be considered to "have money" and come from a "famous or powerful family." Contrary to Moulitsas' statements, his Salvadoran family is wealthier and better connected than most families in the United States.

"EL PAPEL DEL CLUSTER DE TURISMO EN EL DESARROLLO DE UNA NUEVA ALTERNATIVA ECONÓMICA, BASADA EN LA INDUSTRIA TURISTICA

EN EL SALVADOR, 1997-2000". Translated: "The Role of the Tourism Ensemble in the Development of a New Alternative Economy, Based on the Tourism Industry in El Salvador, 1997-2000," Note 27.
Carlos Alberto Delgado Zuñiga is also a commercial internationalist, a promoter of globalization, representing El Salvador at the international meeting of the Cámara de Turismo de Centroamérica en Nicarágua.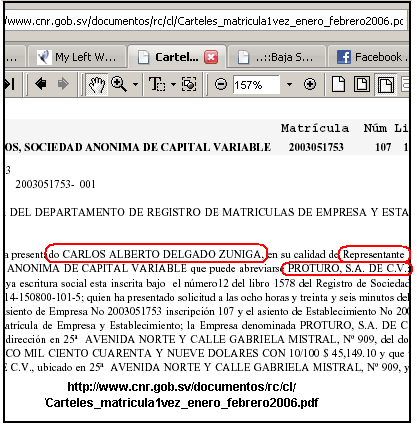 Click here to see the full document.

His business interests are hardly limited to tourism and, perhaps tourism may be a relatively minor part of the international business in which he is involved. Carlos Alberto Delgado Zúniga is also listed at the Salvadoran National Center of Registrations (CNR) as the "legal representative" of a Salvadoran "cartel" corporation called "Productos Turísticos y Otros, Sociedad Anónima de Capital Variable which can be abbreviated as 'Proturo, S.A. de C.V." The corporation was capitalized with an initial sum of $45,149.10, US dollars ("USD") which, as we have seen, is approximately 30 times the $1,494.00 USD per-year household consumption of an average Salvadoran family. NationsEncyclopedia

This registration at the Salvadoran National Center of Registrations (CNR) specifically provides that the business purpose of Proturo, S.A. de C.V. (C.V. is the Spanish-language abbreviation for "capital variavel") is "the purchase and sale of edible salt."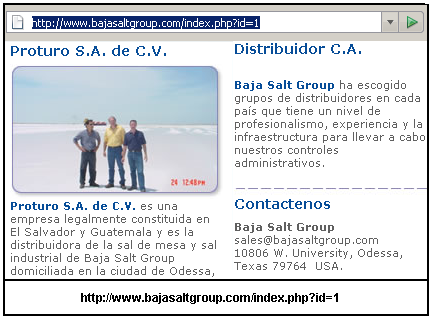 See also this 2007 listing at the Salvadoran Centro Nacional de Registros, showing "DELGADO ZUNIGA, CARLOS ALBERTO" as the "representante legal" of BAJA SALT, S.A. DE C.V in San Salvador, El Salvador.

Baja Salt received $700,000 in US Central American Free Trade Agreement funds in 2006 to support a "$1 million project, supported by a $700,000 OPIC loan, involving acquisition of high- quality salt from Mexico for distribution into Central America, and the establishment of salt processing facilities and construction of warehouses in El Salvador and Guatemala. The project is expected to eventually create 39 permanent local jobs."

OPIC is a United States Government agency that:

The Overseas Private Investment Corporation (OPIC) was established as an agency of the U.S. government in 1971. OPIC helps U.S. businesses invest overseas, fosters economic development in new and emerging markets, complements the private sector in managing risks associated with foreign direct investment, and supports U.S. foreign policy . . .

Mobilizing the U.S. private sector to advance U.S. foreign policy and development initiatives, OPIC-supported projects make a difference by expanding economic development, which can encourage political stability and free market reforms. OPIC.GOV.ABOUT
So, some of Markos Moulitsas' "family business" related projects depend directly upon funding from the US Government' OPIC. Among board members of OPIC are
Robert Mosbacher, Jr.
and
Dr. David A. Sampson,
both appointed by President George W. Bush.
Proturo, S.A. de C.V., in turn, is "legally incorporated in El Salvador and Guatemala as the distributor of table and industrial salt for Baja Salt Group, domiciled in the city of Odessa, state of Texas." The Baja Salt Group only has two hits at Google, because it is known (and notorious) internationally under its "doing business as" (DBA) name, "Baja Salt." Baja Salt is notorious internationally for its fight to site the world's biggest table and industrial salt mining operation in grey whale birthing grounds, "in the sheltered lagoons of Mexico's Baja Península."

According to Mr. Carlos Alberto Delgado Zúñiga's Baja Salt Group website,

"Proturo S.A. de C.V. es una empresa legalmente constituida en El Salvador y Guatemala y es la distribuidora de la sal de mesa y sal industrial de Baja Salt Group domiciliada en la ciudad de Odessa, Estado de Texas."


Translated: Proturo S.A. de C.V. is a corporation legally incorporated in El Salvador and Guatemala and is the distributor of the table salt and industrial salt [manufactured by] the Baja Salt Group, domiciled in the city of Odessa, Texas.

"Baja Salt Group es una empresa norteamericana y el representante exclusivo de la salina mas grande del mundo, Exportadora de Sal, S. A. De C.V., localizado en Guerrero Negro, Baja California Sur, México. Esta salina produce 7 millones de toneladas anuales de sal industrial por evaporación de las mas altas calidades, en sus estanques de 33.000 hectáreas."

Translated: "Baja Salt Group is a North American corporation and is the exclusive representative of the world's largest salt mine, Exportadora de Sal, S.A. de C.V. [ESSA], located in Gerrero Negro, Baja California South, Mexico. This salt production facility produces seven million tons of salt by evaporation annually, of the highest qualities, in its 33,000 hectares facility." [33,000 "hectares" is equal to 330 square kilometers.]

"Agua del mar viaja lentamente por un sistema de estanques de concentración, incrementando en su densidad, hasta su punto de saturación, con la asistencia del sol y vientos de esta región."

Translated: "Ocean water travels slowly through a system of concentration tanks, increasing in density, until the saturation point, with the assistence of the sun and wind of this region."

"Esta salmuera entra los estanques como liquido, pero a través de una cristalización concentrada, resulta en capas de sal pura. ESSA utiliza maquinaria especializada para recuperar este producto. Además, ESSA produce 100,000 Toneladas Métrica de sal de mesa con una planta cristalizadota de las mas alta tecnología. Su proceso patentado de "salting-out," combina cloruro de sodio con cloruro de magnesio, en las proporciones perfectas para producir sal de mesa de un 99.90% de pureza mínima."

Translated: This salt brine enters the tanks as a liquid, but through a concentrated crystallization process, becomes crystals of pure salt. ESSA [the Mexican "Exporter of Salt Corporation"] utilizes special machinery to capture this product. Moreover, ESSA produces 100,000 Metric Tons of table salt with a crystallization plant of the highest technology. Its patented process of "salting-out."

"Baja Sal Group se encarga de la compra/venta de los productos en Centro América, primero cargando las diferentes sales para sus clientes en barcos, y luego manejando la logística del producto, hasta llegar a sus clientes que se encuentran en Guatemala, El Salvador, Honduras y Nicaragua."

Translated: "The Baja Salt Group [Baja Salt] is charged wtih the buying and selling of these products in Central America, first hauling the different salt to its clients by ship, and then managing the logistics of the product, until it arrives to its clients who are found in Guatemala, El Salvador, Honduras and Nicaragua." BajaSaltGroup/Info
The website of Mr. Carlos Alberto Delgado Zúñiga's Baja Salt Group also explains that:
"Nuestro producto de alta calidad se ha embarcado a varios destinos alrededor del mundo, y normalmente esta abasteciendo clientes en Japón, Corea, Taiwán, Nueva Zelanda, Centro y Sudamérica y en la costa este y oeste de Norteamérica."


Translated: Our product is of the highest quality and is delivered to destinations around the world, and is regularly provided to clients in Japan, Korea, Taiwan, New Zealand, Central and South America, and the east and west coasts of North America.

"Con embarques anuales de 7 millones de toneladas, el éxito de exportación de sal es un símbolo de cooperación internacional, combinado con la más moderna tecnología en nuestra industria."

Translated: With annual shipments of 7 million tons, the success of the exportation of salt is a symbol of international cooperation, combined with the most modern technology in our industry. Baja Salt Group.Com
The man registered as the legal representative for this massive international operation and whose name appears on the corporate website, Lic. Carlos Alberto Delgado Zúñiga, is the man listed as "manager" at Markos Moulitsas "family business" the Japultapeque Hotel Suites. The same man is president of the Salvadoran Association of Hotels (ASOCIACIÓN SALVADOREÑA DE HOTELES). The Lic. Carlos Alberto Delgado Zúñiga who is listed as president of the Salvadoran Hotel Association lists "management@Jaltepeque.com" as his e-mail address, and that is the e-mail address of the Markos Moulitsas "family business," the Hotel Suites Japultapeque.

Baja Salt Project Canceled


After a bitter high-profile five-year battle over the last pristine breeding refuge for gray whales, the Mexican government and the Japanese corporation Mitsubishi announced March 2 the cancellation of a massive salt-processing project in Baja California Sur. President Ernesto Zedillo, who had promoted the 75,000-acre project as a job-creating opportunity, said his government withdrew support to preserve the stunning arid landscape of the 17-mile-long San Ignacio Lagoon and to protect gray whale breeding in nearby Vizcaino Biosphere Reserve.

Pressure had come from Greenpeace Mexico, the U.S.-based Natural Resources Defense Council and the Group of 100, a Mexican environmental organization that spearheaded the opposition to the plant. The California Coastal Commission and other cities passed resolutions against construction, and Mitsubishi became the target of an international ad campaign, a boycott of products and numerous divestment initiatives. A NRDC campaign generated thousands of protest letters to Zedillo.

Environmentalists had been expecting a long-delayed environmental impact study from the Exportadora de Sal company, the local firm jointly owned by the government and Mitsubishi. A Mitsubishi spokesperson said the study would show the plant would not damage whales or other animals, but the company eventually accepted a number of the arguments favoring protection of the region's visual attributes, admitting that the saltworks would not look natural. Americas.Org
When you follow the trail of the Markos Moulitsas "family business" from the Suites Japultapeque Hotel where Markos had his "family" honeymoon to the offices of Light Tower Rentals, USA Oilfield and, most of all the Baja Salt Group in Odessa, Texas, a picture emerges of a Markos Moulitsas who is anything but a poor immigrant and of a family that runs something much, much larger than a typical "family business." In fact, Markos Moulitsas family has been directly involved on the wrong side of one of the most sensational environmental pollution cases in North American history.
MEXICO CITY, Dec. 13 /PRNewswire/ -- Mitsubishi's bid to build theworld's largest salt factory in Baja, Mexico's Laguna San Ignacio -- a

unique nature reserve with four levels of legal protection -- has been dealt another significant blow. Mexico's Attorney General's Office for Environmental Protection (PROFEPA), late last week issued two fines sanctioning Mitsubishi's Mexican-run salt company ESSA, for environmental violations at its existing Baja, Mexico salt factory in Guerrero Negro. The fines highlight the environmental dangers associated with operating large-scale industries in fragile coastal eco-systems.


Mitsubishi's Guerrero Negro salt factory produces over seven million tons of salt per year, and is located 100 miles north of the proposed Laguna San Ignacio salt factory. In its ruling, PROFEPA calls ESSA a "repeat offender" in committing environmental crimes, and fines the company for illegally dumping 287 electric truck batteries into Laguna Ojo de Liebre and for spilling 16,000 cubic meters of polluting toxic

brine into the same lagoon on May 4, 1998. The toxic brine spill was witnessed by PROFEPA investigators and caused the death of hundreds of thousands of fish due to osmotic shock. Center for Renewable Energy and Sustainable Technology
Kate O'Connell, then board member at the the Cetacean (Whale) Society International reported in 1999:
Each year, thousands of Eastern Pacific gray whales migrate south along the western coast of North America towards their breeding grounds in the sheltered lagoons of Mexico's Baja Peninsula. This year, in particular, these gray whales were the focus of much attention. Not only are these the whales targeted by the Makah tribe of Washington State, but this year the whales were dying in numbers large enough to generate a firestorm of press and political activity.


Throughout the month of March, reports of gray whale carcasses on the beaches of Baja, Sinaloa and Sonora were to be found in Mexican and international press. By the end of the month, reports of up to as many as 52 whales (not all clearly identified as grays) had been cited by the Mexican press. While scientists claim that a certain level of gray whale mortality is to be expected, the fact that these gray whales are at the center of a controversial plan by the Japanese multinational Mitsubishi and the Exportadora de Sal, SA (ESSA) Company to build a salt plant in the San Ignacio lagoon (see Whales Alive! October 1998) - a major area of concentration for the breeding grays - caused the press and public to take notice.

Last December, a salt plant owned by ESSA and operating in yet another gray whale lagoon in Ojo de Liebre, experienced a large spillage of brine and chemicals into the waters of this fragile ecosystem. 94 sea turtles were found dead. While ESSA denied responsibility, a Scientific Committee convened by the Mexican government, and headed by PROFEPA, to study the deaths released their findings in the last week of March. The Committee stated clearly that ESSA was responsible for the deaths due to the spill-out of the brine and chemicals. CSI WhalesAlive.Org
Meanwhile, Exportador de Sal S.A. (ESSA), the company whose representative in Central America is registered as Baja Salt Group, has been represented in its "complex project development" environmental battles by such powerhouse north American law firms as
Skadden, Arps.
"Attorneys in the environmental practice have experience with complex and controversial projects around the world. (...) Such work has involved a number of different types of developments (e.g., Mitsubishi International Corporation, Exportadora de Sal, S.A. de C.V., an LNG project for a Peruvian client, the Mexican Government, United States Enrichment Corporation). Skadden, Arps: Nature of Practice

Skadden Arps also has represented The Carlyle Group, where ex-president George H.W. Bush, former director of the CIA, is listed as a "senior advisor" and Republican former Secretary of State James Baker is listed as "senior counsel (retired)." The same Skadden, Arps firm represented Baja Salt Group in its efforts to build a salt mine in a Mexican grey whale birthing preserve.